Library of Success™ – Offer Day 3
I have a limited time offer for you!
The Library of Success™ training is going to help you slay your cover letters, networking game, and your interviews!

Grab this training for $39 now!
That's 20% off the original price of $49!
Never struggle with your resume, cover letter, or interviews again!
Tell your career story in a way that shows people why they should give you what you want!
Stop struggling to make people see your value!
Grab this training and learn to sell yourself on paper and in person so you can start getting what you want in your career or in your business.
Answer this question: why do you deserve a bigger salary / better job / more perks?
Hint: "Because I'm good at my job!" is the wrong answer.
…because if you're good at what you do, how does it benefit anyone (other than you) for you to stop doing what you're doing now?
It doesn't.
You need a better answer.
When we're asked why we should have more, we start by thinking about why we want more or why we think we deserve more (read: we think over every instance of working too hard, doing more than an amazing job, and putting up with other people's bullshit).
True. You've paid your dues. But you should be able to explain why you deserve more, whether you've paid those dues or not.
Facts.
Being deserving is about you. People don't care about what you deserve.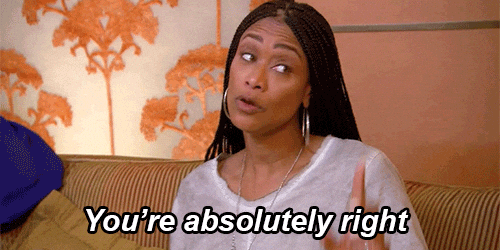 So, instead of thinking about the "Why do you deserve more" question in terms of why you deserve to have more, think about it like this:
What results can you get for us if we gave you more?
…and what experience do you have that'll prove you're able to achieve those results?
If you've already read my guide, How to Turn Your Resume Into an Opportunity Magnet, then you already understand the concept of having a Library of Success™ on deck and ready to help you quickly prove that this whole "getting results" thing has been your jam for the longest.
Now I'm going to show you how to build your Library of Success™ so that you're always ready to make your case for why you should have what you want.
And actually get it.
This 20% off offer expires in...
Build your Library of Success™ with me
The Library of Success™ training is a 2-part, online experience designed to help you start telling your career story in a way that makes people wonder where you've been all their lives!
During The Library of Success™ training, we will uncover your greatest career wins and put them to work to open more doors. You'll build a library full of career highlights that demonstrate your strengths and capabilities. You'll learn the right way to sell yourself on your resumes, in cover letters, during interviews, and when you're networking.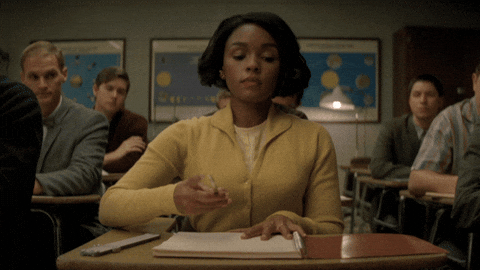 Here's what we're going to do:
Dig through your career history and find your gold mine success stories and pick out the skills and traits that have served you well since the beginning of your career
Uncover related wins that happened outside of your day job to help position you as a well-rounded candidate
Discover how your personality and personal traits play into your successes to further position you as "the only"
Learn truths about your personal brand so you can leverage it to grab more opportunities
Rewrite your career story so that your experiences are a match for the types of opportunities you want.
This is for you if you struggle to sell yourself
You're awesome (even if you don't believe it) but when you can't explain to the people who need you why you're so great, everyone loses. People need you to be good at telling them why you're valuable.
Get 20% off before the clock runs out!
Thank you for creating this workshop!
Out of all the advice I have received as I job search, the Library of Success is a genius idea. I knew that I should record my wins, but I did not have a strategy around how I should phrase or even think about my wins and work experiences.
I can't wait to send an update when I get my job, thanks again!
This training is a two-day experience
In this training, you'll learn how to use your experiences, skills, and personality to comfortably sell yourself for the opportunities you want—not just the ones other people want to give you.

Here's how Days 1 & 2 work:
If you've been talking about your career as if it's a series of tasks you've completed at your desk, it's no wonder you're not getting where you want to be.
We're going to take a hard look at the work you've done. Then I'll show you how to talk about your work in a way that makes people see you as the right fit for the opportunity that you want—rather than the right choice to stay where you are.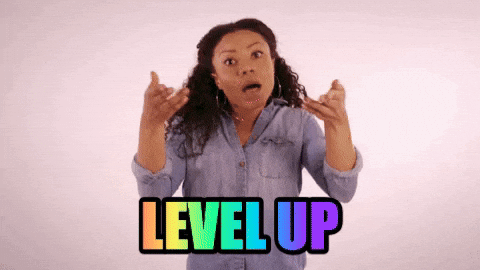 Making Your Success Work For You
Once you know your success stories, we're going to use them to make you more successful.
Now that you know what your top skills, traits, and wins are; remembered the wins you've been overlooking (because you don't realize everyone else isn't capable of your greatness); and understand how to talk about your career in a way that makes other people want to work with you, I'm going to show you how and when to use these gems in your quest for new opportunities.
Stop taking your wins for granted
People who don't work as hard as you are getting further than you are because they know the right things to say. Imagine where you'd be with your work ethic and the skills to sell people on you.
LoS Training was intense in the best way!
I was challenged to look at my work experience through a lens I never thought of. After spending the time with the guidelines and with myself, I was empowered!
It's interactive, engaging, and helped everyone in my class realize their dream jobs/goals aren't as lofty as they seem.
I highly recommended it. I'm still feasting on the knowledge shared.
Thank you, Naya!
Time is running out for you to get 20% off!
This training will help you secure more opportunities than you knew were possible
Most people don't know what they have going for them, so they struggle to convince people to hire them, work with them, give them a raise or promotion—and just about anything else they want.

People who know what they have going for them (and know how to articulate that) get amazing opportunities.

Soon, this will be you.
In case you don't already know me…
I'm Naya the Creative. I came up with this whole Library of Success™ thing.
Hi! I'm Naya. I am a Brand Therapist, international speaker, writer, all around creative, and lover of GIFs. I've been handling internationally acclaimed brands, household name brands, and niche brands, for 10 years. I'm currently based in New York City.
My mission is to help you use your personality, passion, and personal experiences to materialize your ideal lifestyle via entrepreneurial success, career elevation, and/or personal development & fulfillment.
Nope! You can do the training at your pace. However, I highly recommend you take no more than three days to complete the material and produce your Library of Success™.
Does it matter what level I am in my career?
Nope! This training is immensely helpful whether you're fresh out of college or looking for your first CEO position. And yes, I've used this to help both types of people—and plenty of folks in between!
Is this for me if I want help outside of my 9–5 (or if I don't have a "9–5")?
Yes! Absolutely! In fact, you might even need this more if you're self-employed or building a business. When you learn to use your prior successes to your advantage, you'll be able to talk your way into opportunities you didn't realize you could land.
I don't have experience in the field I want to be in. Can you still help?
Yep! Experience is transferable—if you know how to sell it. Luckily, that's what this training is all about! We're going to dig through your experience so that you know what you have going for you, then I'm going to walk you through how to put this information to work.
I want to get promoted at my current company. Will this help with that?
Most of the techniques to leveling up your career apply to internal promotions and external offers. However, you may have more work to do in changing people's minds at this company. Success internally depends on what your experience and reputation have been at this place.
What exactly is a Library of Success™?
Basically, it's a record of your entire career history. You can think of it as a super long resume that you can pull from whenever you need to show off your skills so that they exactly match the requirements for the opportunity you want. A well-built Library of Success™ makes writing resumes and cover letters, winning phone and in-person interviews, and being a hit at networking events easy.
Let's build your Library of Success™
Start getting people to offer you what you want!
Quit leaving money and opportunities on the table because you're not saying the right things about yourself and start treating your career like a business.